25 Aug 2014
Great places in the Caribbean? Look no further…
The Caribbean paints pictures in the mind of white sandy beaches, a bright blue sea and a relentless sun. Well the good news is that the picture in your head actually exists, and on top of that the people from the Caribbean are some of the friendliest in the world, so why would you not visit?
Here are 3 of the sexiest locations in the Caribbean…
Dominican Republic
The Dominican has seen a sharp rise in popularity over recent years as more airlines and hoteliers realise the beauty that she possesses. Not only does the Dominican have those gorgeous beaches, she also has mind blowing landscapes filled with mountain ranges and a vast array of wildlife. the coastline of Monte Cristi is where the real magic is from a beach goers point of view and Santa Domingo, the capital city, of the South coast of the island is a real up and coming city in terms of culture so well worth a visit.
Saint Lucia
Saint Lucia is one of the Windward Islands and as landscape manages to combine gorgeous white beached coastline with rich green forest and bustling urban towns all within one view. Saint Lucia also has some fabulous hotels and cater for everyone and for everything, I stayed in the Body Holiday resort in Saint Lucia and had the best time, it gave us the opportunity to relax when we wanted and also to indulge in huge array of sporting activities as well, I would certainly recommend this if you go to Saint Lucia.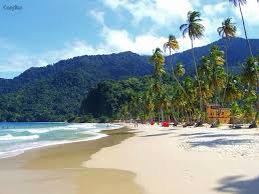 Trinidad
Trinidad is an absolute must if you are a wildlife lover, Trinidad has over 450 bird species and over 600 different types of butterflies, couple this with breathtaking coastline and some really deep traditional cultures you will not be disappointed by Trinidad nor it's majestic scenery.