22 Jun 2013
Where to stay in Winnipeg for business travelers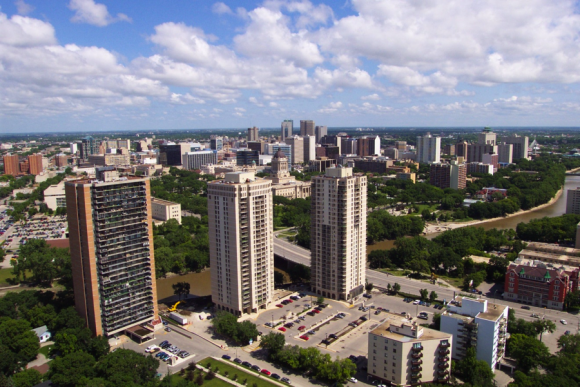 If you're traveling to Canada for business this year, you'll be contributing to the business travel spending rise of 5.1 percent to $268.5 billion according to the Global Business Travel Association. That's a lot of money and when you're part of a select few who are extended business travelers; it's time to have a more in depth travel plan. Outside of business hours, let's take a look at where you should book your stay and a few places to visit when in Winnipeg.
Booking the right place can save you some headache
As an adept traveler, always have a bag semi-packed with travel sized toiletries. You'll cut your travel preparation time to a minimum and make your trip that much smoother. This means pack a minimum of things; you can avoid having to bring too many clothes if you think outside the hotel box and book a premier executive suite like Roseman. They cater specifically to business people and offer 5 star services for 3 star prices. If you're trying to save some money while living like a local, they would be a great choice with comfortable fully equipped dwellings.
Fine dining restaurants or street food, the choice is yours
While you're out of town, you might as well try the local cuisine. Depending on your preference, there are various restaurants that can cater to your taste buds. Here are a few that range in no specific order from priciest to cheaper eats:
1)     Hermano's
Opened since 2009, they keep getting better and better overtime. They showcase South American dining with influences from Argentina & Uruguay. You can get anywhere from great steaks of quality meat to the more typical tapas dishes.
2)     Unburger
Gluten-free friendly, their burger menu feature classics like bacon cheddar burgers with colorful names like deliciousmosttastious to more creative burgers like drunkenaussie (a combination of golden pineapple, omega-3 egg, beets, double smoked bacon, bothwell cheddar, artisan lettuce and herb mayo). Take a look at their menu, you won't be disappointed!
3)     Segovia
Another tapas bar and restaurant that is always packed. They have a variety of flavors in a nice comfortable dining environment with definitive Spanish influence. Their cuisine range from chili king crab to delicious BBQ pork necks.
4)     Burrito Del Rio Taqueria
Another gluten free and vegan friendly dining restaurant. More on the low budget end of the previous restaurants. Nevertheless, for good comfort food like camarones burrito and shrimp tacos, you've come to the right place. It's a place where you can wait at the counter while they get it ready in front of you.