20 May 2013
If you've finally decided to take that backpacking trip across Europe this summer, you might be looking for ways to get around on the cheap. Investing in an interrailing train pass is a great way to stretch a tight budget, as it allows to you hop and off trains across Europe for a reasonable fee. Learn more about the benefits of interrailing through Europe—and how to do it—in the following article:
Choose between global, regional, and single country passes
Whether you're cramming the sights of Paris and Rome into a week-long trip or spending an entire summer getting to know Europe's most iconic attractions, you'll be able to find a train pass that suits your needs. European residents can choose between an InterRail Global Pass (includes 30 countries) and an InterRail One Country Pass, while those living outside of Europe can choose between global, select, regional, and single country passes on Eurail. Especially if you're headed on a trip of two weeks or longer, these passes can give you an excellent value for your money while eliminating the need to book planes, trains, or buses ahead of time.
Flexible Schedules and Travel Options
With an interrailing pass, you're not locked into set travel dates, which will allow you flexibility in case you want to extend your time in one city and cut your stay in another short. You can also travel back and forth between countries included on your pass as you wish. You can hop on and off of high-speed trains, scenic trains, regional trains, and night trains depending on your travel preferences, affording you ultimate control over your schedule.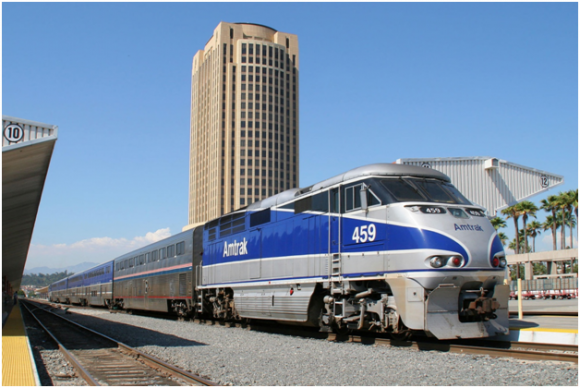 Saving money by choosing the right pass
As well as being able to choose between single and multi-country passes, both InterRail and Eurail give you the option of flexi or continuous passes. For most travelers, a flexi pass is sufficient, as it allows you to travel a fixed number of days within a certain time frame (e.g. 10 days within 2 months, 15 days within 2 months). However, if you're planning to travel nearly every day of your trip, a continuous pass may be the better choice. Remember that any traveler age 25 or younger on the first day of their trip can purchase a "youth" pass at a discounted rate.
If you purchase a flexi pass and want to make the most out of your travel days, take advantage of the 7 p.m. rule: when you travel on a direct night train that leaves after 7 p.m. and arrives the following day, only one day of travel needs to be recorded in your travel calendar.
Start generating some extra cash for your interrail pass by selling your unwanted and outdated goods online. Click here to find out how much you could earn for your old electronics.