09 Feb 2016
Aintree – a very modern tourist trap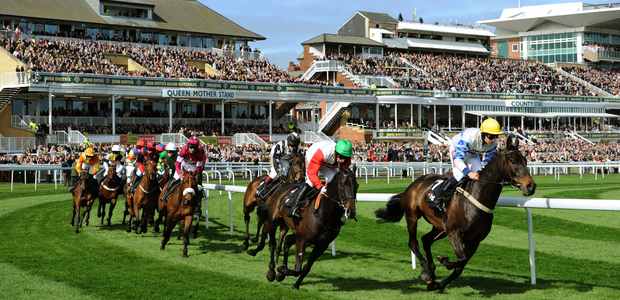 The British tourism industry is handed a huge boost several times a year when the large race meetings roll around – most notably those at Aintree, Cheltenham, Newmarket and Ascot – and as such a number of excellent hotels, restaurants and attractions have sprung up around these locations.
Aintree, home of the Grand National, sees a huge increase in prices for local business around the annual April meeting. The guaranteed huge swell of footfall into the area ensures that businesses can afford to suffer a few lean months each year, safe in the knowledge that they can be made up for around Easter.
This means that businesses can afford to offset huge customer numbers for large periods of the year in favour of excellent quality – and no where is this more evident than in the case of the One Melling Road eatery, which is located just a stone's throw from the racecourse itself.
Offering a wonderfully diverse range of modern Italian and English food, this restaurant combines fabulous service with tasteful décor, and has fast achieved nigh-on legendary status among race-goers, many of whom consider a trip there after a day of drinking at the race ground to be the highlight of their weekend.
Similarly, hotels too can carve out a little corner for themselves in the market by pandering to fans of racing, and repeat custom ensures a guaranteed income that can help with subsidising their running costs for the remaining eleven months of the year.
Even chain hotels – such as Travelodge and Premier Inn – will see their prices spike across the Grand National weekend, but regular race-goers generally pre-book their accommodation either well in advance, or even a full year earlier as they check-out.
One such case in point is the Suites Hotel and Spa in Knowsley, just 3 miles from the racecourse, which enjoys such a great reputation among regular attendees that it normally books up a full six months before the meeting – and with such a wonderful range of facilities in a tranquil setting, there can be little wonder why.
Offering guests a range of luxury s boasting two LCD televisions in each room, these come complete with the full Sky Sports package and WiFi throughout so guests can stay up to speed with all the breaking horse racing betting news as and when it happens. Guests can also make use of this extensive internet offering to stay on top of their race betting card on their mobile phones – and with bookies.com they can ensure they get the best value for money across all of their predictions.
Offering an easy-to-use comparison page that will stack all of the leading bookmakers' prices against one another, they also offer a fantastic range of bonuses for new customers – up to £200 in some cases – as well as the latest hints and tips from their resident tipster (as described in more detail here) to make sure you always get the best advice and value for money.
So guests can comfortably relax in the hotel spa, take a shuttle bus to the racecourse in the morning and then round off an exciting day's racing with a trip to one of the area's best-loved eateries. British tourism is absolutely booming right now – and the combination of increasing temperatures and a thriving racing industry is right at the forefront of this movement.