20 Jun 2015
Best things to do in Cabo San Lucas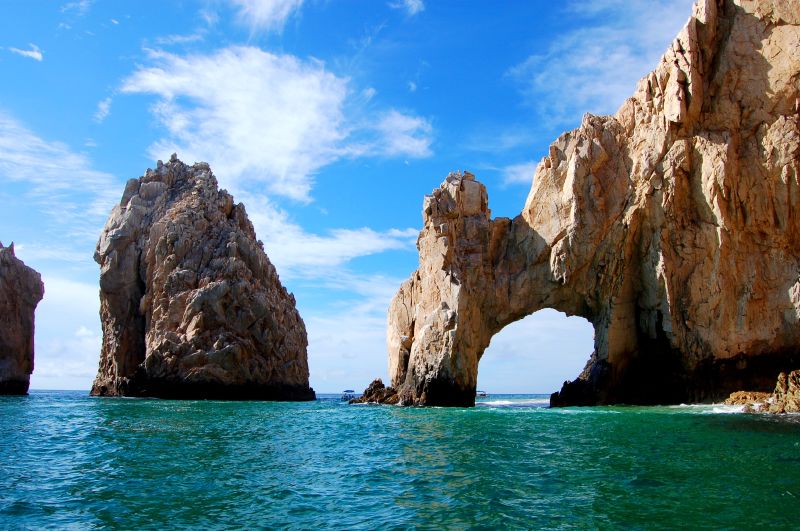 Thinking about heading south of the border this year? While there are many places in Mexico where one can kick back on a sun lounger and drink a Corona, Cabo San Lucas at the tip of the Baja Peninsula has attracted a lot of attention in recent years.
With repairs from last fall's hurricane mostly finished, the residents of this Mexican beach paradise are eager to welcome back travelers in time for high season. On that note, here are the best things to do in Cabo San Lucas that will make this trip south the best yet…
1) Relax on the beach
While seeing the wonders of nature in Cabo is likely to be high on your list, don't forget about the world class beaches that can be found throughout the area. Playa Chileno is a great pick for those looking to leave development and crowds behind, as is Playa Solmar.
Those that can't leave behind the conveniences of an urban beach though will find Playa Medano to be their best bet, as restaurants, bars, and beach vendors provide a level of service that will keep you satisfied all day long.
These and other beaches can be enjoyed to the fullest extent if you end up staying in one of many beachfront luxury vacation rentals in Cabo San Lucas. These well-appointed homes not only give you walk out access to an exclusive stretch of beach in and around town, but they also give you the privacy that hotels lack, which can take your holiday from good to great all by itself.
2) See El Arco at the end of the Baja Peninsula
At the end of the land that comprise the Baja Peninsula, a sea stack worthy of its epicness make this natural attraction worth seeing. Carved by eons of tides and relentless swells, this stony monolith currently boasts an arch, which has earned it its name in Spanish. The best way to see this highlight is via water taxi, which will also show you the colonies of sea lions that suntan on rocks and beaches in the arch's immediate vicinity.
3) Hit the links at Cabo del Sol Golf Club
The Cabo San Lucas area is a great place to go golfing, as the desert climate and landscape provide abundant sunny weather and a backdrop that contrasts sharply with the fairways and greens of courses like Cabo Del Sol Golf Club.
The ocean course, while not cheap at all, will deliver a mix of unforgettable views and skill challenges to those that play it, while the desert links will deliver a similar experience for those that are minding a budget.
4) Sample some of Cabo's electric nightlife
With an abundance of guests of town looking to blow off steam, and locals that live life to the max whenever they can, the ingredients are right for a nightlife scene that is truly spectacular.
Those that are young or anyone in general looking for a wild party will find it at Mango Deck Beach Club (especially during Spring Break), while those looking for a more mature atmosphere will take to The Office well.
The business on the agenda here has less to do with filing that TPS report though, and more to do with sucking back one of the tastier margarita's you have had in your life!