07 Feb 2013
How to make the most of a move
Everyone has good intentions when they move to a new city. Whether it's 10 minutes away from your hometown, across the country or across the world, a move to a new home symbolizes a new beginning – if you take advantage of it.
Hokey as it may sound, weeding through your belongings, packing up the essentials and moving into a new space are therapeutic actions. Whatever happened in your previous home or city can stay in the past as you cultivate a new living space, new habits, new communities and relationships.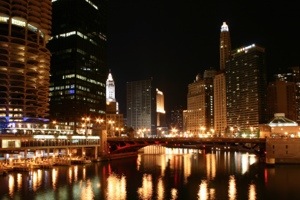 However. There is also the danger that, no matter how exotic a locale you've chosen for your new abode, old habits will get the better of you. Wherever you are in the world, you'll always find a favorite bar, favorite restaurant, favorite shop that becomes tour mainstay. Staying home and watching hours of television is still an option, even when you've uprooted your life. So use the following tips to get the most out of wherever it is you're calling home these days.
1.) Go for a walk, regularly. At least once a week, get out and walk around the neighborhood. Familiarize yourself with the area, get to know the side streets and the other people who live there, along the way. You'll make friends, connect with locals and discover spaces and eateries that would have been unknown to you otherwise. These are the the details that make a neighborhood feel like home.
2.) See the sights. Find out what your city's known for and immerse yourself in it. You don't want to live in a place for a year or three and realize you missed out on a lot of the good stuff and really getting to know the city's culture and history.
3.) Tap into the social scene and attend at least one event a week. Even though making yourself presentable and making conversation feels like the least appealing thing at the end of a long work day, you will thank yourself later. Whether it's a gallery opening, a film festival or Couchsurfing meet-up, connecting with other people in the city will make you feel more at home.
4.) Resolve to try a new bar and/or restaurant a week. It seems like a small thing, but exploring different watering holes and cuisines will give you a better sense of the food and nightlife scenes where you're living. You don't want to be only hanging out at the old stand-bys. Shake things up and mix with a different crowd every once in awhile.
5.) Date around. Unless you've moved with a significant other, dating around is a good way to meet people and learn more about yourself and your romantic preferences. And it's always nice to have someone to explore the city with.