14 Aug 2015
A Guide to Britain's Best Stargazing Spots
The
summer is here in Britain
and that means most people will be trying to spend as much time outside as possible. On the elusive clear evening, there's a great activity to be enjoyed, stargazing! Check out this post to learn a bit more about some of the best stargazing spots in Britain.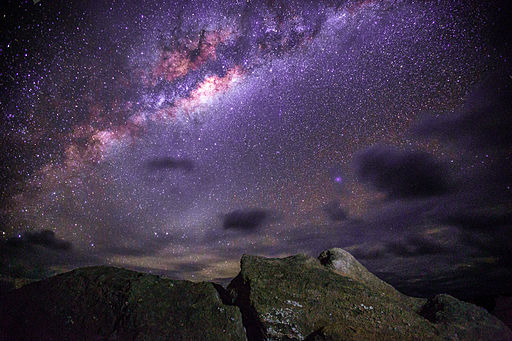 Galloway Forest Park
West of Dumfries lies the wonderful Galloway Forest Park. At nearly 200,000 acres it's the largest forest park in the UK and one of the best places to see the full glory of the night sky. The park was one of the first places in the UK to be handed Dark Sky status by the International Dark Sky Association and prides itself on maintaining zero illumination and light pollution. Due to its size and minimal number of buildings within the local area, the park management has found it easy to ensure that tens of thousands of stars, including the Milky Way, remain visible to the naked eye from a number of places within the park. For those who want a closer look, the park is also home to the Scottish Dark Sky Observatory boasting a 20" corrected Dall Kirkham telescope and a 14" Schmidt-Cassegrain telescope, as well as a retractable roof for an outdoor viewing experience. The observatory is open to the general public and welcomes amateur astronomers as well as seasoned pros.
Exmoor
Originally a royal park and hunting ground, Exmoor became a national park in 1954. Therefore, it has been largely protected over the years from developments that would have damaged the natural beauty of the area, as well as the wide-open spaces that have attracted nature lovers and stargazers for years. It has always been a fantastic place to view the stars, and the Exmoor Dark Sky Reserve was awarded its status in honour of this in 2011. With vast areas unaffected by light pollution and within only a few hours drive of major cities, it remains one of the most convenient locations for fans of the night sky to visit.  Like all Dark Sky Reserves, the Exmoor National Park Authority have made a full commitment to reduce light pollution in the area by working with local land owners, councillors and businesses.
With some of the darkest skies in the UK and numerous star gazing events, Exmoor is must-visit for night sky lovers and the perfect location for a family camping or caravanning holiday! With all that valuable star gazing equipment on board though, it's important to speak to leisure insurance experts such as Shield Total Insurance to ensure you're fully protected should the worst happen.
Brecon Beacons National Park
Brecon Beacons National Park in south Wales is a magnificent, untouched and lowly populated parkland. So lowly populated that there are apparently 30 sheep to every 1 person. As well as counting sheep, visitors will also find themselves outnumbered by an unfathomable amount of crystal clear stars above their heads. The Milky Way, nebulas, meteor showers and all the major constellations can be viewed with the naked eye.
Although the park has 33,000 residents (now you know how many sheep there are), they are all heavily involved in minimising light pollution in the area through installation of specialised night-lights and other community schemes. To get involved with the Brecon Beacons Park Society you can visit theirwebsite to learn more about their events and programs.

Coll Island
Coll Island is west of the Isle of Mull in the Inner Hebrides and it is nearly 20 miles away that the closest street lamp can be found. This rare lack of artificial light in the area led to Coll Island being named as Scotland's first Dark Sky Island in 2013. Coll has some of the darkest skies in Europe and its location means that it also has some of Scotland's clearest night skies.  The absence of street lights and a population of only around 200 people mean that Coll Island is not just a stargazers paradise but it is also a beautiful holiday retreat with sandy beaches, an array of wildlife and classic Hebridean landscapes. Events and more information can be found at darkskycoll.co.uk.
Northumberland Dark Sky Park
Northumberland boasts Europe's largest area of protected night sky and is widely regarded as the darkest and clearest place in England to see the stars. In winter the skies are often clear enough to see the Milky Way, passing comets and even meteor showers. At 1,483 km2 there is no shortage of space to explore and find your own private stargazing spot. For a shared stargazing experience the park is also home to the Kielder Observatory. Visitors are invited to bring their own telescopes or make use of Kielder Observatory's powerful in-house facilities. There you can learn how to take stunning photographs of the cosmos as well as many advanced stargazing techniques. The Kielder Observatory runs numerous events that can be booked in advance from their website