30 Mar 2014
Buying a Property in France: From Cheap to Chic
BUY A SKI CHALET
The French Alps are synonymous with skiing; there are numerous ski resorts and villages where ski enthusiasts can buy property in France. Owning a ski chalet is a dream for many, it opens opportunities for sound investment in property.  French ski properties are also affordable as compared to property in the French Riviera and Paris.  You will also be able to generate some income especially during the high season months. For this to happen, you have to buy at a strategic location; near lifts and other amenities.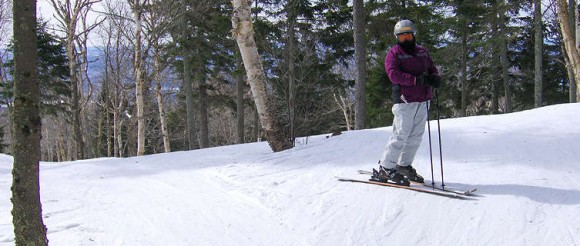 BUY A BEACH VILLA
Most people would prefer living or spending sometime near the beach, especially in a foreign country, a beach villa in France would be a great buy. This is due to the reliable sunshine summer, ready access to the sandy beaches and the relaxed atmosphere in the coastal regions of France. If you are buying a beach villa for business rather than for pleasure, then it is always easier to find tenants willing to stay next to the beach because holidays and beaches are synonymous.  However if the villa is for your own holiday purposes, then you will always have a place to stay whether the seasons are high or low.
BUY A MOBILE HOME
A mobile home is a vehicle designed for temporary or seasonal leisure occupation and retains the means of mobility enabling them to be moved but not allowed to circulate along the highway independently. Buying a mobile home is a great way to start up if you are considering buying a permanent property eventually; it is not subject to rates or other taxes which makes them affordable. It is cheap compared to other properties and offers accommodation for your holidays regardless of the seasons.
BUY A VINEYARD
Buying a vineyard is actually a very big step; you may have tasted the fine wines and have probably discovered you have a 'thing' for wines and vineyards, but actually buying one is a big responsibility. If you are ready for it though, France is a great location. There are a number of specialist agencies that sell viticulture properties in France which you can contact. However as any other property deal, location does matter, names like Champagne, Burgundy, Pamero and Napa Valley appearing on your label will be a license to print money. You need to be aware that you need a lot of land if you plan on wine production and also wine making process is long and may not make money in about 12 months. However after you are through with the grueling part, the results are rewarding.
 BUY A COUNTRY HOME IN BRITTANY
Brittany is undeniably beautiful with its variation of sceneries that range from rocky coastline, sandy beaches, rugged beauty of Mints d' Arree and the historic sites of Carnac and Concarneu to name just but a few. It is therefore a prime region to buy a second home to keep coming back and enjoying the beautiful views. Brittany's diversity provide venues for great activities such as walking, water sports and trekking which makes it favorable for all ages.