We've got a great new travel tip for you all!
Groupon, the leaders in the deal-a-day niche have changed the game once again, this time, in the coupon arena.
They've made strategic alliances with over 9,000 stores, services and retailers and are now offering people who visit their website with access to over 70,000 coupons! The most awesome part is you don't even need to sign up for anything to receive the benefits.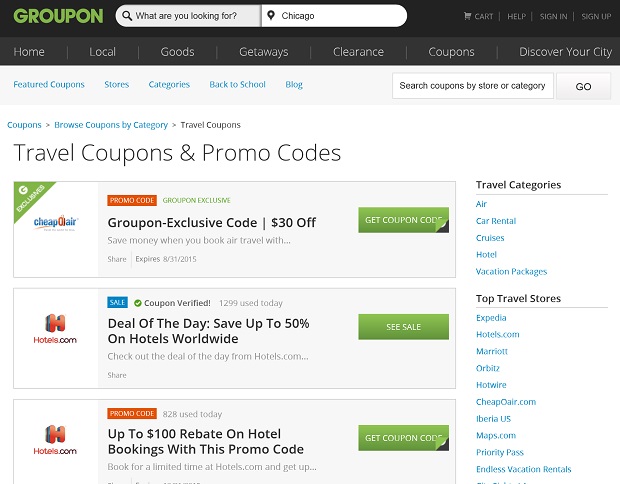 They've got some great partnerships with travel related brands like Travelocity, Orbitz, Cheap o Air and Hotels.com just to name a few of the heavy hitters they're working with.
So, just head on over to the Groupon Coupons website and book your next get-away and hopefully save a boat load of bucks!