22 Jul 2013
How I choose my holiday provider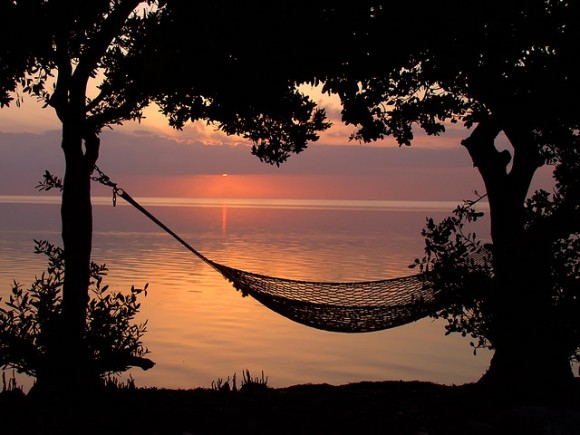 A holiday that I organised entirely by myself quickly turned into a nightmare. We arrived at the airport with our two young children and my husband's parents made their own way there, eventually. They had been stuck on the M25 for two hours and were so late we only just caught the flight. It was a stressful start to our well-deserved, once a year, relaxing break. In fact it was an omen of what was to follow. Three hours later my husband was fumbling with the keys of a rented 4X4 in the pre-dawn twilight of a sleepy airport car park. The kids were fractious and the oldies exhausted. I was simply anxious.
We had booked a villa in a beautiful-looking little village, perched on top of a mountain. Getting there was truly alarming. Someone who had clearly never had to make the trip themselves had written the directions. The route took us up a road that resembled a track, narrow and winding; with no safety barriers and a thousand foot drop to one side. By the time we finally found the villa, the sun was nearly at its zenith. It was a bad time to discover that the promised air-conditioning did not in fact exist. It was then that I vowed never to organise my own holiday again.
Ever since that never-to-be-forgotten day, we have always used a holiday provider such as atlanticholidays.net . Over the years, I have become something of an expert at choosing the right holiday company for us. Here are the things I usually look for.
1. Firstly, when trawling the Internet I look for a provider who offers value for money and a range of different accommodation options, including tailor-made packages that can be constructed to suit the customer. It is also important to check the information on their website, for instance does the provider have online travel guides for their different locations and are they informative?
2. A good holiday provider's staff should also be helpful, courteous and knowledgeable. They should make you feel that they have a vested interest in your holiday being a fantastic experience and not merely an irrelevance to them personally.
3. Next, I look at where the provider's flights depart and arrive back at. I, like many, prefer to use a regional airport rather than have the hassle and extra cost of driving to Heathrow or Gatwick.
4. Another important consideration is the provider's luggage allowance; I expect it to be at least 20 kilograms and if it is less, I find another provider.
5. A holiday provider's track record is also worth checking out. Do some research and Google the company. Look for testimonials; you will be surprised as to what you can discover. I always go for an established company with a pedigree and a history of repeat business customers.
6. Finally, for peace of mind, I always check that whichever holiday provider I choose, they have ATOL membership.
These simple checks can only help you to make the correct choice.
Author Bio:
Georgina Whiten now uses atlanticholidays.net to book her holidays, every time.