11 Mar 2015
Cheaper means excellent at Yasawa Islands, Fiji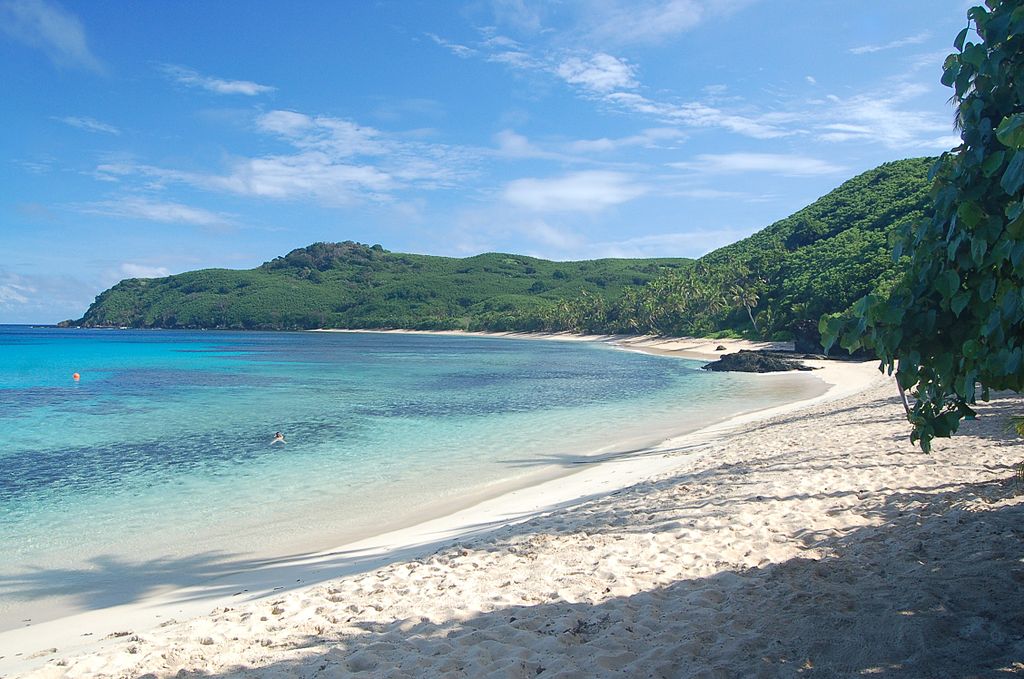 Traveling on a tight budget doesn't mean you have to sacrifice the best places in the world. In fact, there are so many secret destinations that are not that popular yet. Even if the world is getting smaller everyday, trust me, there are still wonderful places that are left almost untouched by humans. Nah, we've set foot almost anywhere but not everyone has done it, so allow me to introduce to you the amazing Yasawa group of islands located in north-western Fiji in the middle of the South Pacific.
There are about 30 resorts jotting out its coastlines, scattered on its many islands of course, but that's the beauty of calling your travel tours, they're the ones arranging everything for you. The resorts are somehow located on the 12 major islands that are easily accessible by boat rides, your journey is really meant to be exciting. The low priced accommodations will just thrill you making your pockets as happy as you are. Nonetheless, the scenery is simply priceless, so why not take advantage of this amazing travel spot?
If you fancy loud and intoxicated parties, the likes of bikini clad girls basking in the sun or soaking wet on moonlight, head straight to the Skip Beachcomer island. It's quite overrated but fun has never been as entertaining as soaking in the sun with nothing on the horizon except a few other islands and the blue skies. You're the captain at the helm at all times, just how cool is that.
If you're into sports, perhaps into mild athletics, I'm sure you're going to look for some dry land activities like hiking or maybe mountaineering. The island of Wayalailai is just for you. Remember to take extra precautions though because the wild is really wild so if you're not used to a bit of a jungle, you're going to bleed once your skin scratches some razor sharp grass blades. Nonetheless, just take a guide and do the easy trails which can even be done with flip-flops.
The locals of the Yasawa Islands are simply cool, well if you don't smile back perhaps you're having some rough hangover or something. You can visit almost all of the popular villages if time permits by hiring a boat. This is also good if you want to tour around the islands or do some snorkeling.
Now if you're into diving, perhaps you've come just to the right place. Many of the islands offer shore diving and they're just perfect even for beginner divers. Compared to the other prime diving destinations in the Pacific, the diving rates in the islands are very attractive. Some of the resorts that offer diving trips are the Manta Ray Island Resort and Barefoot Island Resort. They have certified instructors too so if you want to be certified, just enroll. The highlight of diving is the manta rays, which visit the islands between May and October.
If you feel like talking to the locals, you can ask them to take you to their plantations to see their crops which practically end on your plate during dinner. The plus factor is that you can eat them fresh such as bananas, papaya, mangoes, breadfruit, cassava and vegetables too right on the plantation.
The Yasawa Islands is not only rich on amazing scenery filled with wonderful beaches and colorful underwater world, but also populated by wonderful people. Certainly, your travel's going to be unforgettable.
Finally, please do take time to secure your ESTA (Electronic System for Travel Authorization) Visa for a hassle travel experience. Have fun.